How can I lose this game?
As you can see in the picture below I lost in this game, but if you check the time I should have won, how come I still lost this game?
Up untill the 3rd song we have equal time, the 4th song I am 2.9 seconds faster, the 5th song my opponent is 0.9 seconds faster, with a bonus of another 0.9 seconds for the 5th song for my opponent I am still 1.1 seconds faster, so how is it possible that I lost this game?
I don't mind losing if an opponent is better than me, but in this way I hate losing.
Looking forward to an explanation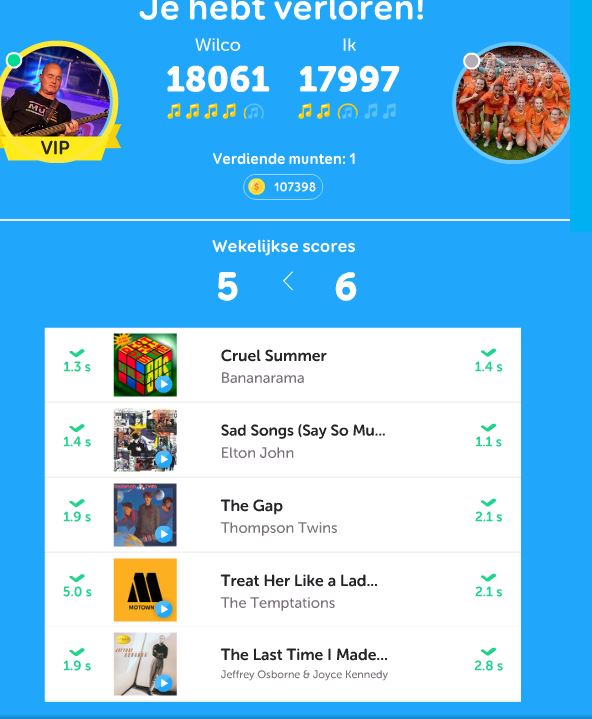 Please sign in to leave a comment.